Wednesday, December 16 2015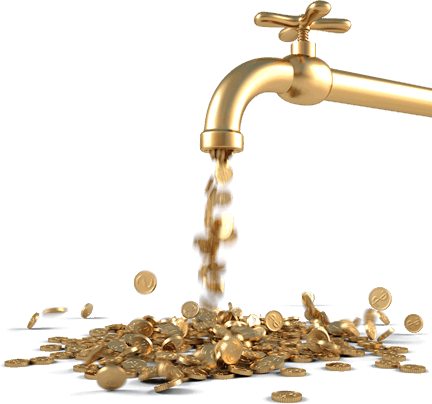 Probably the most important question when it comes to whether you have enough in savings to retire is what level of cash flow will you need through your retirement years. For many this is a difficult question to answer. However there are some tools to help in determining what this magic number might be.
1) A percentage of pre-retirement income
One rule of thumb is to look at your pre-retirement cash flow (spending) and estimate that this will reduce to approximately 70% to 80% of that level once in retirement. So if you are spending at the rate of $100,000 you might estimate an $80,000 annual base spend through your retirement years.
Why might spending be lower in retirement?
The school of thought is that certain expenses will no longer be required or at least reduced especially in relation to work related expenditure. Items such as transport to and from work, spending on work clothes and income protection insurance are a few of the costs that might disappear.
However there are also going to be costs to fill in the time that you now have available to you.
2) Create a budget
This is a really good exercise for anyone but particularly those preparing for retirement. If nothing else the process should help identify what you are currently spending funds on and what you would like to be spending those funds on. This exercise might actually shine a light not only on the financial implications regarding retirement but also how you intend on spending your time during those years.
A useful tool to get the buget started is through the ASIC Money Smart site's Budget Planner - https://www.moneysmart.gov.au/tools-and-resources/calculators-and-apps/budget-planner
Unfortunately many find this exercise difficult so there is a third option that might not only help develop your personal budget but also shine a light on whether your spending plans are in the right ballpark.
3) Refer to ASFA's Retirement Standard
Even if you are comfortable using one of the above methods you might well ask – but is my current spending pattern / budget realistic or indeed efficient?
This is where ASFA's Retirement Standard may be a useful reference. The Retirement Standard sets out the budget for a modest and comfortable lifestyle for a single and couple. The numbers are updated every quarter to take into account price movements (inflation).
The current numbers as at the end of September 2015 were:
Modest lifestyle

Comfortable lifestyle

Single

Couple

Single

Couple

Total per year

$23,695

$34,090

$42,9621

$58,915
So for a comfortable lifestyle in retirement for a couple aged approximately 65 the budget is just under $59,000.
The bottom line annual amount provides a simple number to focus your attention. However, included with the bottom line amount is a budget that sets out how these broad brush figures were generated.
To find the detailed budgets take a look at http://www.superannuation.asn.au/resources/retirement-standard
Concluding Comments
I would encourage those preparing for retirement, as well as those already in retirement but wanting to review cash flow requirements, to reflect on the budgets set out in the Retirement Standard. Everyone's budget will be unique but this resource provides a useful starting point for those seeking greater clarity.
Regards,
Scott